The skilled trades has become a hot and important topic for career opportunities. When the discussion comes up among women, many wonder what their life would look like if they were exposed to the trades earlier in life since most were never encouraged to consider this field.
Meg McLeod, TV5 evening news anchor and journalist, thought the same thing when renovating her first home.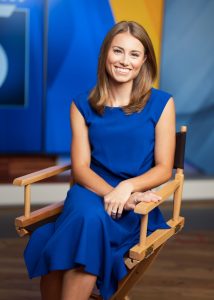 "My husband and I flipped our first home largely ourselves to pay off student loans. Even though I didn't love every project (especially removing the seven kinds of wallpaper), I learned so much along the way and look back on those years with so much pride. Since then, we have helped a family member with two other flips and we are currently renovating a building with my husband's business partner.
"I've often wondered what life would look like if I had been exposed to the skilled trades earlier on in life. I am so glad these young girls get that chance," McLeod said.
Girls in grades 5th through 12th will be introduced to career opportunities in the construction industry at the Build Like a Girl event set for 5:30 pm Tuesday, February 28th at the Great Hall, 5121 Bay City Road, Midland. Participants will hear from local employers, influential women in construction, and multiple training providers to gauge if a career in construction would be a great fit. This unique workforce development program is aimed to help empower young women to step into roles that will solve the construction industry's labor shortage. Contractors and suppliers will offer hands-on activities, they will learn about the education needed, how to gain confidence in this male dominated industry and will gain insight from women who are in the industry through a panel discussion.
Attendees will hear from a panel of successful women in the industry, moderated by McLeod.
"There is so much power in exposing the next generation to new opportunities and ideas that could change the course of their lives. It is my hope that these young girls walk away feeling empowered and, perhaps for some of them, excited about a future in building (like a girl!)," McLeod said about this opportunity.
Panelists include the following:
Kristin Riddle, Architect & Vice President of Design at Three Rivers Corporation: Riddle, a licensed architect in the State of Michigan, leads a team of architects and designers on the design of many projects around the Great Lakes Bay Region – specializing in healthcare, commercial, industrial, institutional, and community-based types of projects.  She is a graduate of Iowa State University with a degree in architecture.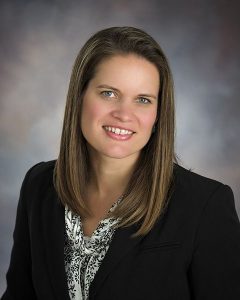 Ashley Laurencelle, Instrument Technician apprentice at Dow: Laurencelle has an associate degree in instrumentation from Delta College and has been in the trade for a little over two years. She will complete the apprenticeship program in the fall.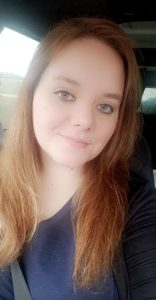 Julie Pinwar, Maintenance Field Planner at The Dow Chemical Company: Pinwar earned a Bachelor of Science in Business Administration and first went into retail management. She did a career shift and spent 10 years working for an automotive supply company on various equipment such as lathes and CNC machines. Pinwar has spent the past 13 years employed by The Dow Chemical Company, working in plant process areas, the paint/sandblast shop, and her current role as a Maintenance Planner.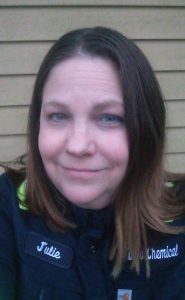 Sophia Hovey, a licensed electrician at Windemuller: Hovey is a graduate of the Greater Michigan Construction Academy and has worked for Windemuller for four years. "I look forward to sharing my experience in the construction industry with other women in hopes they will want to become more involved in the trades in the future," she said.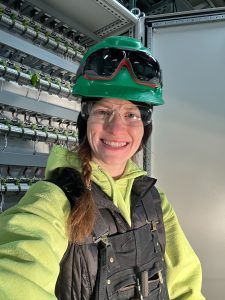 All will share about their occupations, what a typical day is like, their education, how and why they got into their respected fields and more.
McLeod recommends girls to choose a career in the construction industry.
"For one, it provides more voices and perspectives in a male-dominated industry. Secondly, girls should feel they can succeed in any field. It's events like this that are critical to sparking that dream," she added.
Register for the event online here: http://bit.ly/3XUdLSw. If you would like to have a booth, reach out to cgeiger@abcgmc.org for more information.