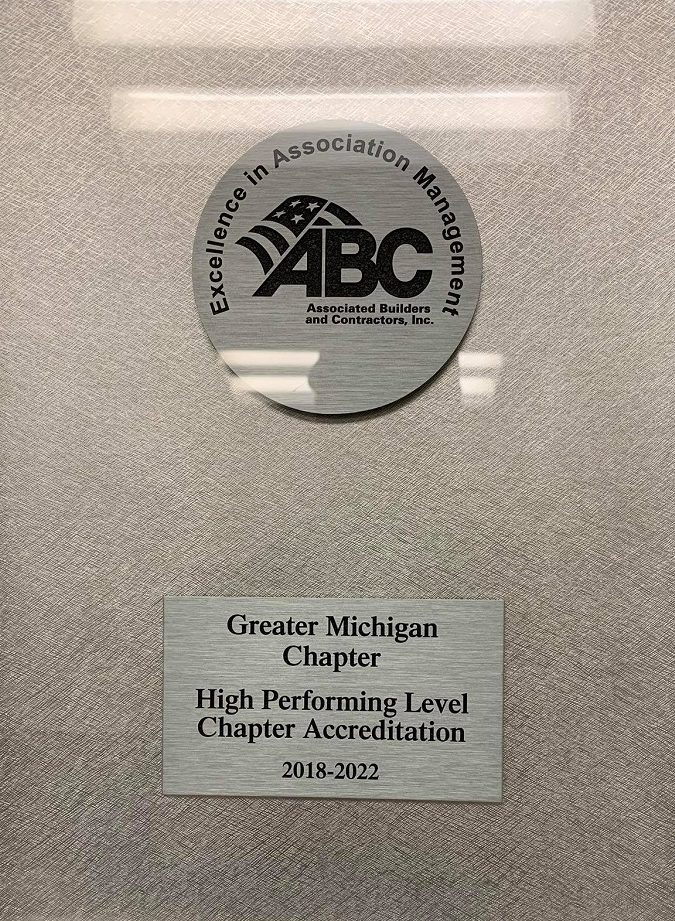 Associated Builders and Contractors is a non-profit construction trade membership association that promotes freedom of choice through the merit shop philosophy. This is a philosophy that encourages open competition and free-enterprise that awards contracts based entirely on merit.
Join the Associated Builders and Contractors-Greater Michigan Chapter today and put your membership dollars to work. Our hard-working staff will go the extra mile to make your investment in our association an investment in your business's future.
Associated Builders and Contractors will help you succeed by giving you the tools and support you need to run your business as you see fit.
For over 32 years, Associated Builders and Contractors member companies have built some of the best-known buildings in our area; now we think you should know what our builders believe in. First and foremost, they believe in fair competition where projects are awarded to the most qualified contractor who delivers the highest value through exceptional workmanship. Members believe that ongoing education results in safer job sites and award-winning craftsmanship, which leads to true long-term value for owners.
Associated Builders and Contractors is about access. In today's hectic workplace, getting your message in front of decision-makers can be challenging. As a member company, you will have access to the contacts you need. By participating in our various networking events and having access to our membership list, we can connect you with the right person at the right time. As your association, we will work hard to open doors, maximizing your membership dollars to the fullest.
Our chapter's construction professionals are among the best in the country. This fact is proven by the numerous quality, safety and craft awards won regionally and nationally. The Greater Michigan Construction Academy follows the NCCER curriculum and is an approved Michigan Proprietary School. We offer eleven trade disciplines as well as programs to elevate the skills of workers at any level.
Our member companies are dedicated to providing superior quality, affordable, safe, and timely construction services. Members join our association for different reasons, whether it be to take advantage of our extensive training programs or take part in the many networking events and opportunities available through us. We also have members who join for the exclusive discount programs we offer. Whatever it is you are looking for, we are here to help. We look forward to connecting with you!
Primary Communities Served