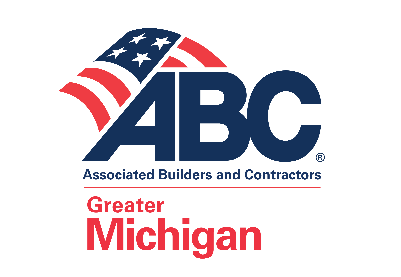 Associated Builders and Contractors, Greater Michigan Chapter Kicks off Women In Construction Week with a Fashion Show
Associated Builders & Contractors Greater Michigan Chapter (ABC-GMC) will host its second annual ABC Fashion Show Saturday, March 4, kicking off Women In Construction Week. This event shows appreciation to the women who have taken the bold step to enter the construction industry and also encourage those to consider a career in construction.
The Fashion Show is set for 7-9 pm March 4 at the Pere Marquette Depot, downtown Bay City. Working in a male dominated industry, ABC Greater Michigan will highlight all of the great initiatives and work of women within the industry and those in the community who support it. The event also highlights the opportunities available to women in construction and the many career options available.
Attendees will receive appetizers, an open bar, networking opportunities with community leaders/women in construction, a fashion show presented by Ferne Boutique, and shopping.
This event, open to males and females, is more than a fashion show.
"It gives us a chance to honor the women who are in the industry, support the industry and have family in the industry. We are proud of the women who take a bold step to work in construction as it is predominantly filled with men," said Cathy Geiger, director of marketing and community affairs at ABC Greater Michigan and event organizer.
Join us to support our female leaders in the industry. Here is our list of honorary women of the night, including ABC members and community leaders:
Leah Lindauer, SwiftWall
Pam Howson, Teledyne Brown Engineering
Megan Rastigue, Addvance Heating & Cooling
Carly Purdy, Tradesmen International
Jessica Novack, Windemuller
Stacy Ruppel, Alloy Construction Service, Inc.
Heather Murphy, MAG Insulation
Erin Shafer, Shafer Redi-Mix
Missie Frier, 1st State Bank
Krystal Carpenter, Koala Insulation
Stefanie McDaniels, ServiceMaster
Kathy Warren, Greater Michigan Construction Academy/Retired from Dow
Emilia Gutierrez, Do-All, Inc.
Jen Idalski, 989 Concierge
Teresa Quintana, Century 21
For more information on the event, visit ABC Greater Michigan's website abcgmc.org, then click on the events tab to find the "ABC Fashion Show" event. You can also visit our Facebook page here.
Associated Builders and Contractors, Inc. (ABC) is a national trade association with 22,000 members representing more than 19,000 construction and industry-related firms. Founded on the merit shop philosophy, ABC and its 68 chapters help members win work and deliver that work safely, ethically and profitably for the betterment of the communities in which they work. You can learn about ABC National at www.abc.org. ABC Greater Michigan Chapter serves a membership spanning 23 counties. ABC-GMC provides craft and professional education, up-to-date industry communication, legislative representation, as well as affinity programs and packages. For more information contact us at 989.374.4600 or www.abcgmc.org.