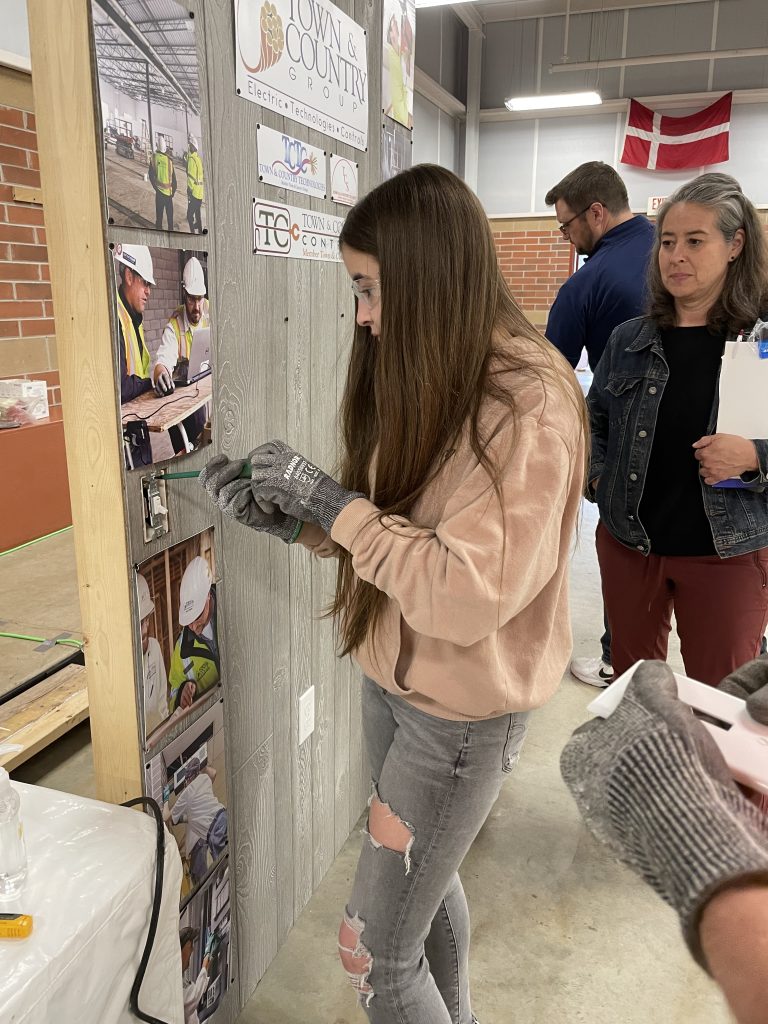 MIDLAND – The Greater Michigan Construction Academy (GMCA) and LOGIC (Ladies Operating for Growth in Construction) are bringing Build Like a Girl to the Great Lakes Bay Region at 5:30 PM on February 28. The event will be held at the Great Hall, 5121 Bay City Road, Midland.

The purpose of this event is to introduce young women, in grades five through 12 to career opportunities in the construction industry. Participants will hear from local employers, influential women in construction, and multiple training providers to gauge if a career in construction would be a great fit. This unique workforce development program is aimed to help empower young women to step into roles that will solve the construction industry's labor shortage. The objective is to educate young girls of lucrative STEM careers in the construction industry. Contractors and suppliers will offer hands-on activities, they will learn about the education needed, how to gain confidence in this male dominated industry and will gain insight from women who are in the industry through a panel discussion.
"The Build Like a Girl committee is excited to bring this type of event to young girls and their guardian. Build Like a Girl will educate and engage young girls so they can explore the construction industry through hands-on activities and learn from women in the construction industry," said Cathy Geiger, director of marketing and community affairs at Associated Builders & Contractors (ABC) Greater Michigan chapter.
This event is made possible through a grant from ABC National's Inclusion, Diversity and Equity Initiative Grant. The primary purpose of the grant is to increase the diversity of the chapter's membership to reflect the diversity of the construction industry; provide education to minorities, women, veterans, members with disabilities and LGBTQ+ construction firms to increase their ability to be competitive in a free-enterprise environment; and/or attract more diverse groups into the construction workforce.

See website (https://www.abcgmc.org/events/build-like-a-girl/) for details, more information and to register for this exciting event. If you would like to have a booth, reach out to cgeiger@abcgmcm.org for more information.
LOGIC (Ladies Operating for Growth in Construction) is a peer group for women in construction lead by Associated Builders & Contractors Greater Michigan. LOGIC represents the interests of women within the construction industry and assists with increasing the quality and availability of resources to women that will promote a positive image to other women within and outside of the industry. Its vision is to assist women who are presently in the industry though education, community, and networking, and to provide a channel for women to enter the industry workforce.
The Greater Michigan Construction Academy is a 501c3 non-profit organization, a nationally certified training program using the National Center for Construction Education and Research (NCCER) curriculum making the training portable nationwide for students completing modules. The curriculum is recognized by the Department of Labor's Bureau of Apprenticeship Training. GMCA's mission is to train and develop a highly skilled, safe workforce and promote construction trades as a career choice.